Rachel and Her Team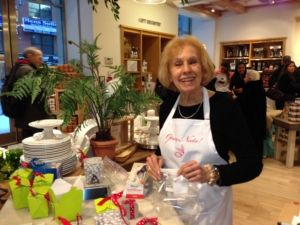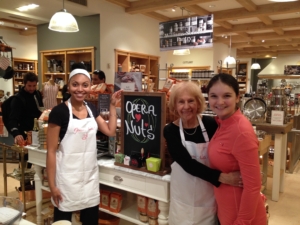 Rachel Roth has always had her pulse on current trends in fashion, food, and culture.  A lifelong opera fan since age 12, she still recalls the thrill of seeing Carmen on stage. Formerly a leading marketing executive and fashion journalist in New York City, her love of "delicious and nutritious" food and the music and drama of opera led her to her latest business venture, OperaNuts. She's crazy about both!
Rachel, a serial entrepreneur, launched A Moveable Feast Picnics for the Tanglewood crowd in Lenox, MA in 1980 where diners at the musical venue were offered only hot dogs/beans. She later created Rachel's Guiltless Cakebreads, without butter, eggs, and sugar. In 2012, after months of experimentation, she offered a sweet and savory confection of rich dark chocolate and California almonds, in a secret sea salt sauce.  Voila! — OperaNuts was born.
Born and educated in the Midwest, Rachel has lived in San Francisco, London, and New York, her home for many decades. She is a member of the Metropolitan Opera Guild, MoMA, The Tenement Museum, and other cultural institutions. Her volunteer activities include English In Action, a program of the English Speaking Union of the United States, and OHNY (Open House New York.)
Rachel Roth, the creator of OperaNuts, is joined by a smashing team!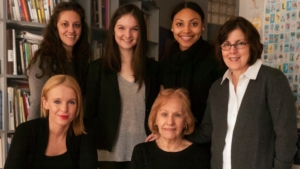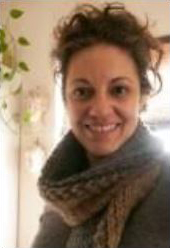 Melissa Cruz
OperaNuts photographer Melissa Cruz also works at the New York City Museum of Modern Art (MoMA), which is where she first encountered Rachel — who was organizing "Cultural Walks and Talks for Kids". Melissa lent a helping hand, and was given a delicious blend of sweet and salty nuts in return. A firm friendship was cemented, and OperaNuts was born!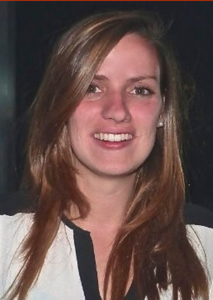 Loriane Echinard
Armed with TWO masters degrees in digital marketing from Paris and the U.S., Loriane became an early techie mentor of mine through 
New York Cares at the New York Public Library
. While waiting for a green card, she completely overhauled/re-worked the website and produced all of our communications. Great Job! She is now working for an international luxury company.  I am proud of our association.
Soon after that door closed, another opened: Welcome Kathleen McClafferty! (see below.)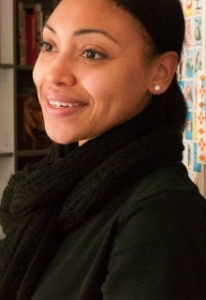 Kim Lockett
Actress and model Kim Lockett came on board after meeting Rachel at the Javits Center in New York City, during a trade show. Her sweet, positive nature shone through and shortly thereafter she joined OperaNuts as a retail associate. She can be found by Rachel's side at events, such as Williams-Sonoma expos.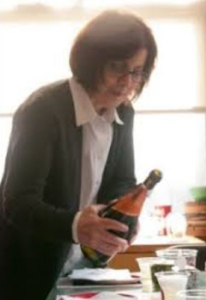 Linda Florio
Graphic designer/artist Linda Florio works from a studio in Manhattan and joined the team after meeting Rachel in a Chelsea Market wine bar — then meeting again at the American Folk Art Museum. Their mutual love of culture and good food facilitated an instant bond, and after a further meeting at Eataly, Linda subsequently designed the updated OperaNuts logo. We're delighted to have her!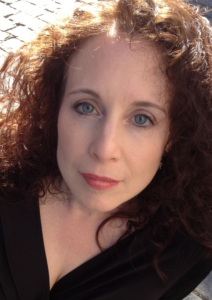 Kathleen McCafferty
Little did I know that a benefit of my Saturday afternoons at the Williams Sonoma Artisans' Market selling OperaNuts would be meeting Kathleen McCafferty, a design consultant in Williams Sonoma Home. Formerly a biomedical engineer in Boston, she came to New York to sing (!) opera, classical music, and musical theatre.  Kathleen invited me to hear her sing with the Angelica Women's Chamber Choir, for whom she is the graphic designer. I was impressed enough to ask her to help design OperaNuts promotional material, which includes our fun-to-read, personal newsletters. Kathleen also developed our e-commerce site with Steve Silverman. Now, tell me she's not a sparkling gem?!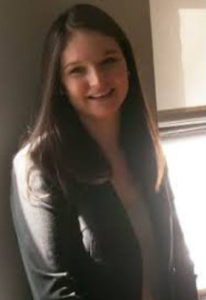 Eileen Roach
Rachel and Eileen met at a New York Public Library on the Upper East Side, where Eileen was volunteering through New York Cares. Her project involved helping individuals with their computer literacy skills, and she was able to provide answers to many of Rachel's web-related questions! In addition to her research role at Weill/Cornell Medical Center, she now serves as chief strategist — and has an abundance of great ideas for the future of OperaNuts!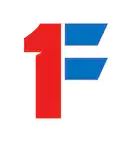 Let's be honest.  Hiring a web master for my business is an area in which I have NO experience! But after a few interviews, I knew what I didn't want. Then, along came Steve of F1 Computers. He seemed solid, dependable, trustworthy, and more… When he told me he managed all the technology for the famous Dr. Robert Atkins, whose pro-fat, low-carb diet was so popular in the 70's, I said, "You're Hired"! Steve is an avid amateur photographer and artisan.
In building the website, it was imperative that Kathleen and Steve work well together, and they did/do. One does the outside; the other the inside, and they come together to present a beautifully managed product. I hope you agree!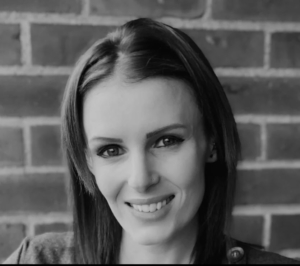 Emma Smith
Emma, a native of the British Isles, was the most recent recruit to the OperaNuts team after meeting Rachel at a New York Cares volunteer project on Manhattan's Upper East Side. After conflicting work schedules left Eileen temporarily unable to attend these Thursday night computer sessions, Rachel was left wondering how she could fill that void. Along came Emma — a PR executive at Three Lions Public Relations who began to formulate marketing strategies…and is a self-confessed nut addict!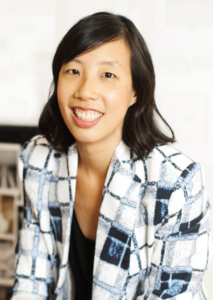 Yuling Tan
Without the continued support of former downstairs neighbors Yuling and Immanuel Tang, OperaNuts would not be the classy product it is today. All of the stunning photographs on our website, as well as the ones used in our communications, were designed and produced by Yuling. She even presented me with OperaNuts address labels as a birthday gift one year. Big Bonus: Their daughters Macy and Eden call me Grandma Rachel! Ours is a joyful friend/family relationship. I am grateful.